Upcoming Events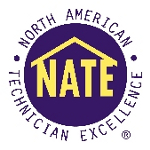 June 10 and 17th - NATE Training and Testing Session
PA ACCA is working with the Smart Energy Initiative to offer this opportunity. Please use the links below to register.
If you have any questions, please do not hesitate to call.
Please click here to register for the NATE Core and Heat Pump Training and Testing.
Please click here to register for the NATE Training Core and Gas Heating Testing session.


September 21 - Heat Exchanger Expert Workshops
They're baaack!
We are excited to have Ellis and Russell Prach for a day-long workshop with over 50 heat exchangers in tow!
Please click here for the registration form.
Get Involved with the Pennsylvania Air Conditioning Contractors Association
Volunteers are at the heart of PAACCA's work. As a member driven organization, all of our success and growth is a direct result of the time and knowledge volunteered by our members! Therefore, we are encouraging our members to participate in PAACCA by working on the Associations various committees.
The goals of ACCA-PA are:
to promote quality professionalism in our industry,
to help members become more successful through training and education,
to facilitate the sharing of information, and
to engage in legislative advocacy on behalf of our contractor members.
If you are a members who has already realized the value of volunteer experience in the chapter, we thank you for your passion, drive, and dedication to the current and future success of PAACCA.